Octothorpe House by Mork-Ulnes Architects
Viewed from above, Octothorpe House from Mork Ulnes Architects takes the form of the versatile symbol it is named after. Embedded in the wild landscape of a high plateau in the Oregon desert, the hometown is designed for flexible, nature-loving living and is strongly influenced by the shapes, colors and textures of its surroundings, both in its design and in its materiality. The structure is eco-friendly built, using locally produced Cross Laminated Timber (CLT) while the wood is charred wood matches the color palette of the arid landscape.
Juan Benavides' video allows viewers to enter and experience Octothorpe House, capturing the residence's ever-changing faces throughout the day and changes in light.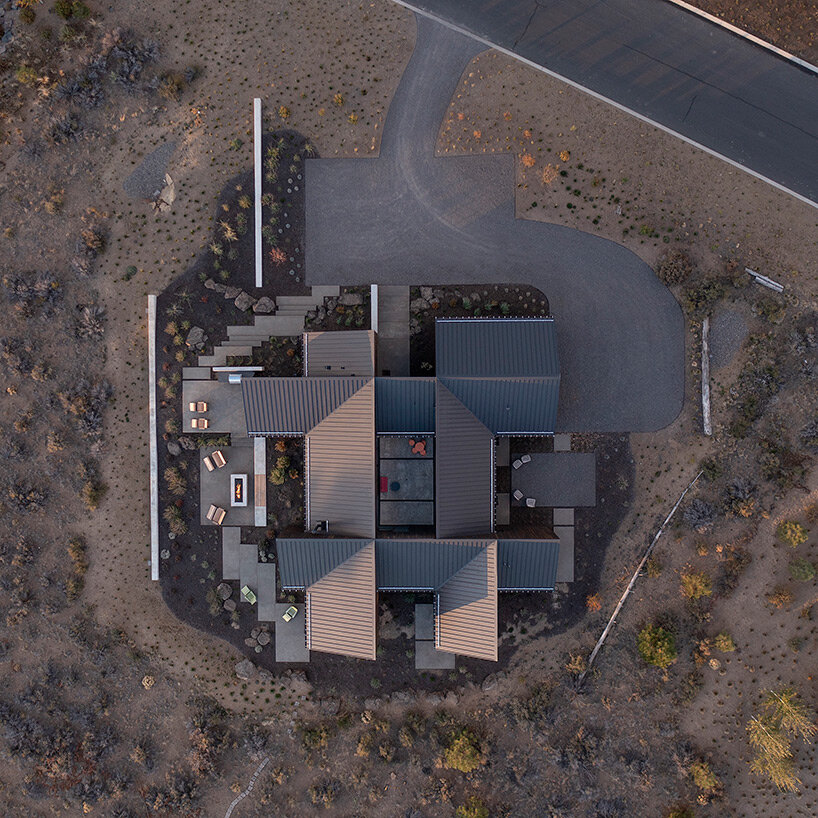 Viewed from above, Octothorpe House takes the form of the eclectic symbol it is named after | all images courtesy of Jeremy Bitterman
a tribute to the history of the region
Octothorpe House by Mork-Ulnes Architects (find more here) is one of the first buildings constructed from cross-laminated timber manufactured in the United States. Standing on the site of a forest destroyed by wildfire two decades ago, the home references the site's history with its ash-toned Shou Sugi Ban cedar panels and raw CLT finish inside.
Although the floor plan is conceived as a grid, the various wings and roofs appear asymmetrical when viewed from the outside, creating a house with changing images and perspectives. Four crossing blocks with a shed roof divide the plan into public and private areas. The intersections of these bars form planted courtyards around the building – one fully enclosed in the center and seven around its perimeter. Some are closed, others open generously to the sky. The inner courtyards allow plenty of light into all rooms while strengthening the connection between inside and outside. At the same time, they help protect the house from the sun and the intense desert winds.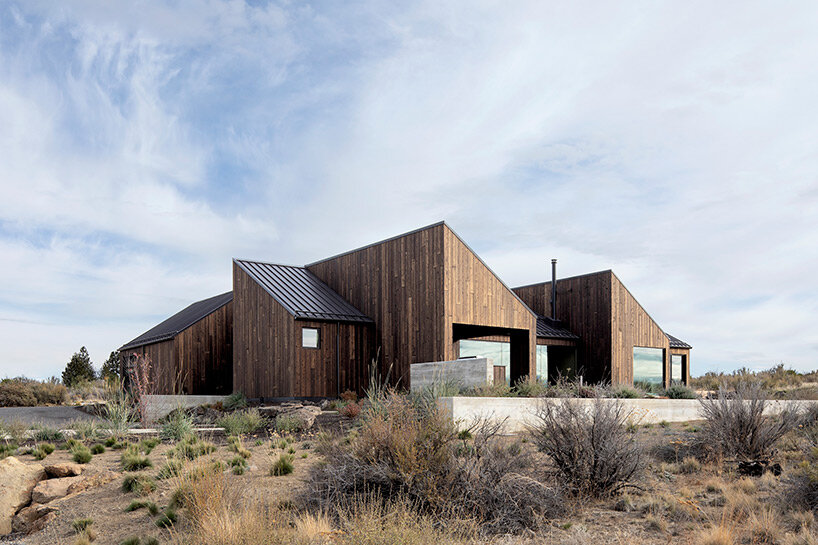 Viewed from the outside, the individual wings and roofs appear asymmetrical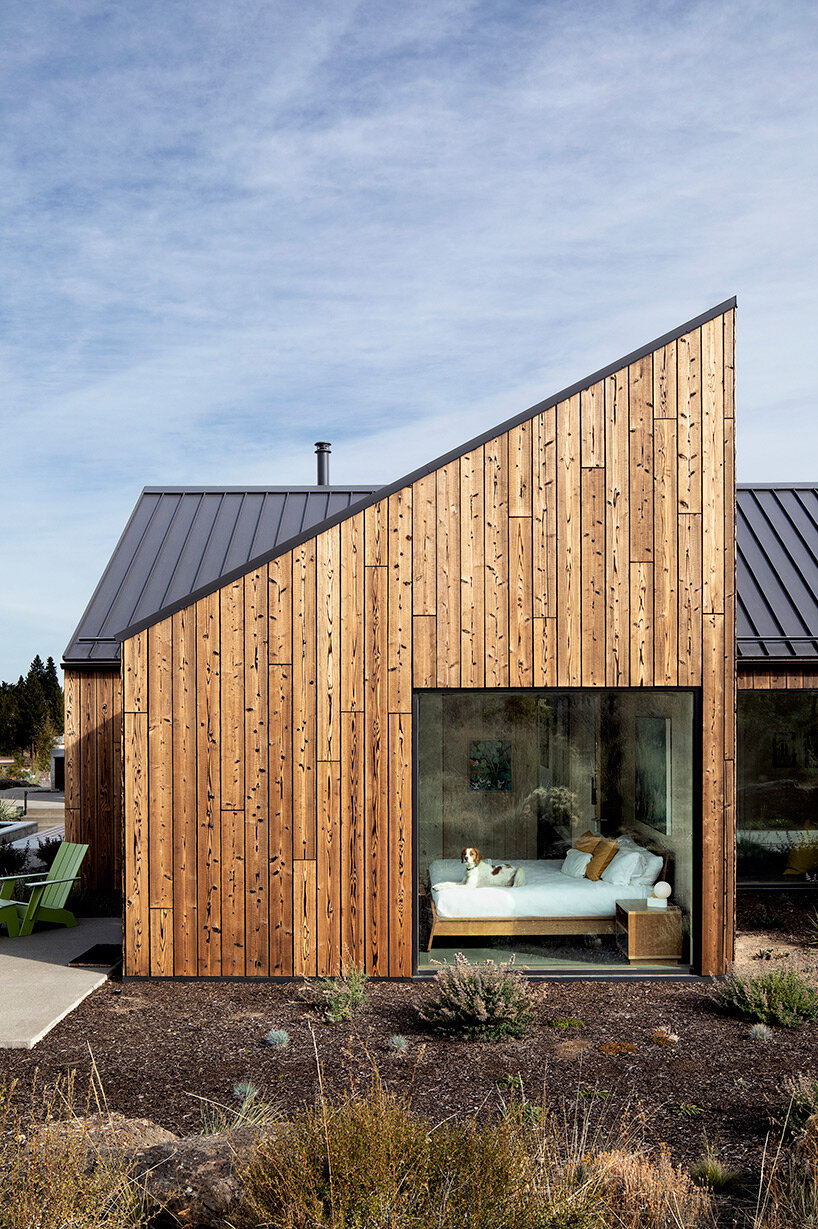 large windows and small courtyards connect residents with the natural environment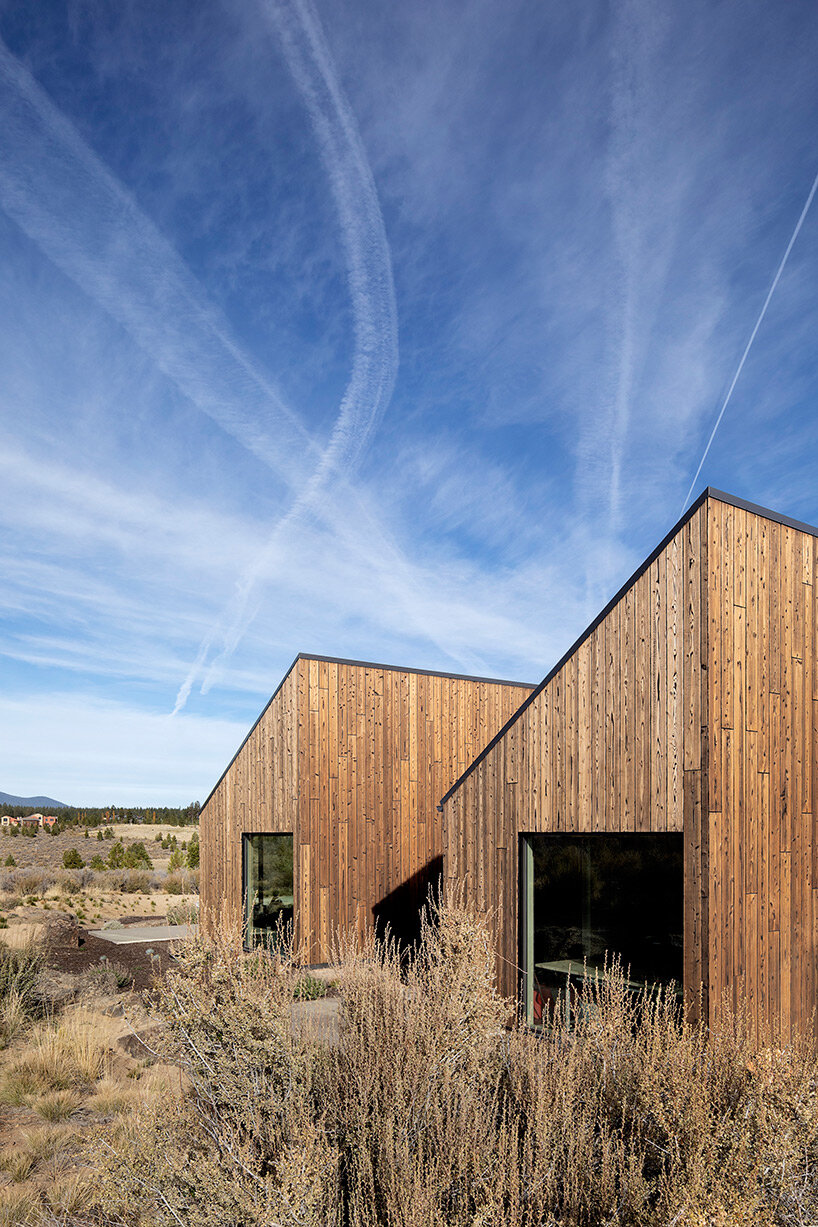 the materiality of the structure harmonises with the color palette of the desert landscape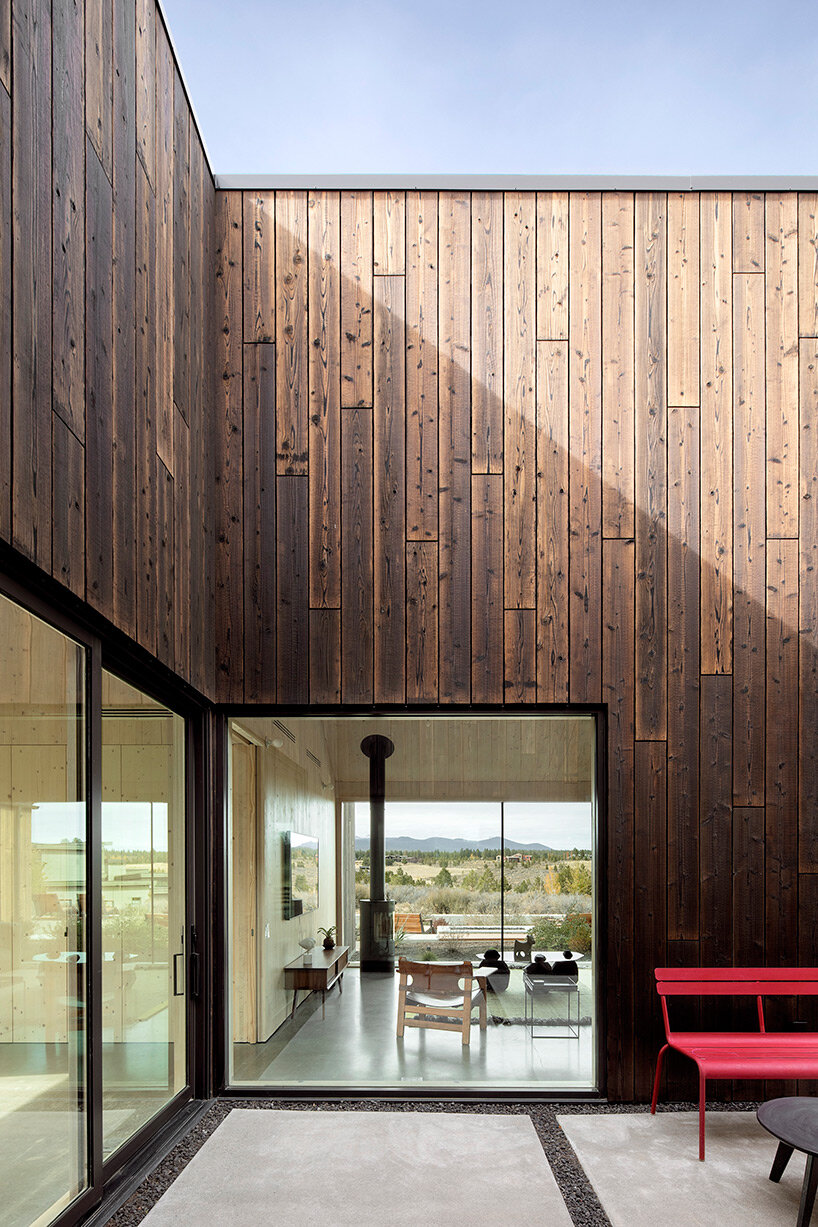 A protected inner courtyard is created in the heart of the residence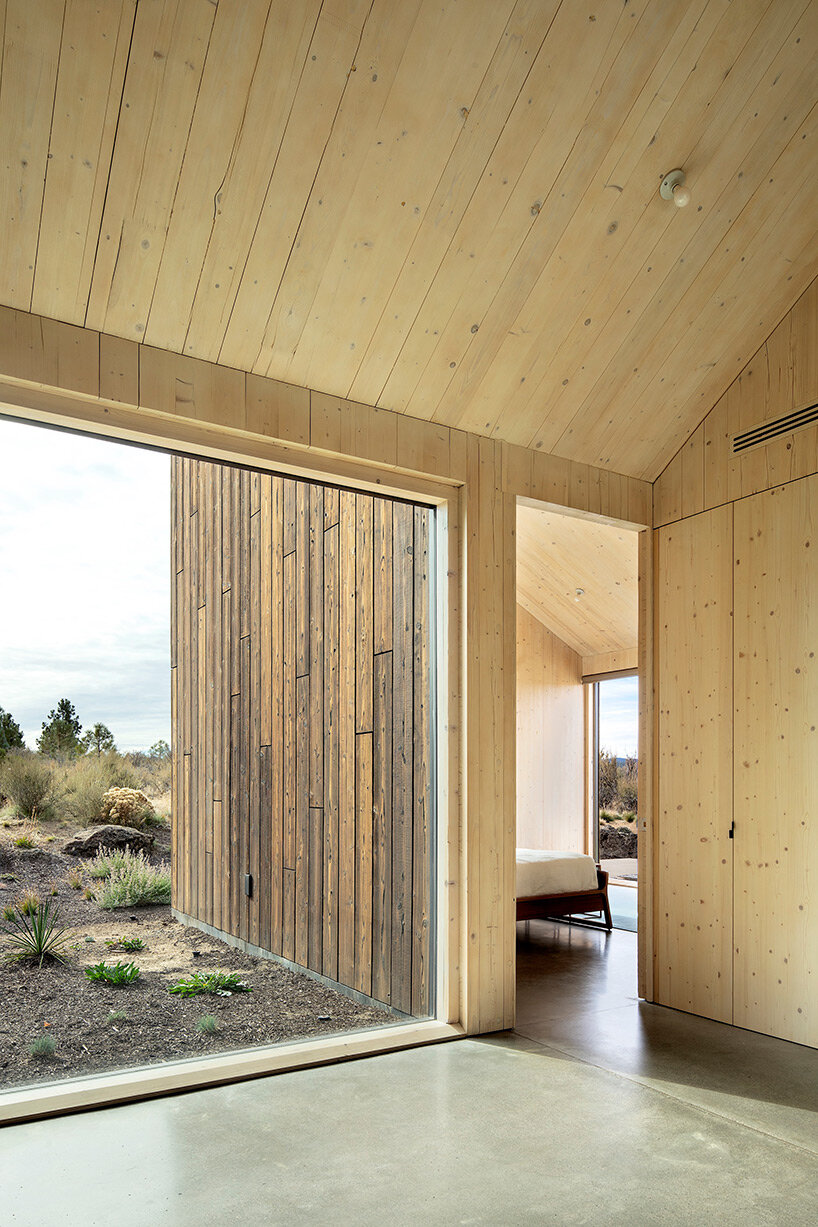 the inner courtyards let plenty of light into all rooms